Here are a few of my favorite things...
(Imagine m
e singing "My Favorite Things" from the Sound of Music now)
Favorite Store: I love wearing J.Crew because they have professional and fun clothes. The clothes also are classy and comfortable. I can always find basic things and stuff in style. Most of the clothes are classic though and can be worn for many years. I just wore two of their dresses for my engagement photos on Friday. My bridesmaids will also be wearing coral dresses for the wedding from here.
Favorite TV: I love True Blood! Eric Northman is the hottest vampire ever! Yes, I know this make me sound like a huge nerd. I just love this show though. It always has me on the edge of my seat wanted to know what will happen next. The new season starts June 16th a day after I get married and I'm a little sad we'll be on our honeymoon and won't be watching the season premiere.
Favorite sweet treat: Anything with chocolate and peanut butter! I love Reese's peanut butter cup cookies. They are so delicious and since they are mini I feel like I could eat many of them and not be bad. I think I'm just trying to justify my very sweet tooth.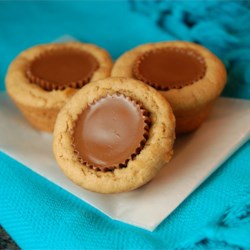 Favorite Food: Pizza! I'm having some veggie pizza as I write this. Some of my favorite pizza places are Mellow Mushroom, Brick & Fire, Bonzo's and my loves homemade pizza. Amazing! I could have pizza every night. I love veggie, BBQ, and everything pizzas the most!
Favorite Restaurant: My favorite restaurant is a sushi place that is local called Sushi Lola and my favorite chain restaurant is Maggiano's Littly Italy.