I've join a linky party with Primary Inspired about Listening Centers.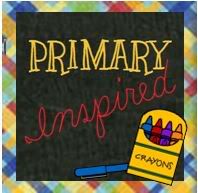 Listening Center:
My listening center consists of books on tape and CD that goes along with our reading theme of the week. I choose the books that they listen to for the week. I only have one set of headphones so I have my students listen one at a time during literacy centers. I have groups of four students so each day one student of the group listen to the book while the others are on computers. The next day they switch so by the end of the week every student has listening to the book.
I have the students respond to their listening in our listening notebook. I have a ton of different response sheets and the students can respond to the one they want. I keep them all in the notebook so student's can look back at the books we've previously read.
This is what my listening center looks like:
The headphones hang on the wheel. I like to make the class comfortable with pillows. Hope you've enjoy a little glimpse of my listening center.